Benefits of Using RegDesk PeerTM
Tap into the largest network of world class regulatory and medical device regulations consultants instantly
Obtain cross-validated recommendatins from multiple experts who specialize in your product area
Make informed decisions faster than your competition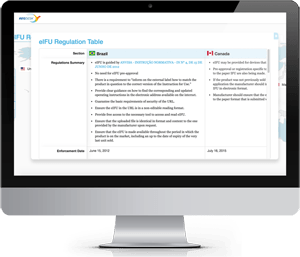 Ours Medical Device Regulations Consultants
RegDeskTM is the only A.I.-powered regulatory approval solution that leverages crowdsourcing to gather and deliver high-grade intelligence. Over 4,000 vetted medical device regulations consultant all over the world help us keep you informed about the regulations that affect your products. Our experts include consultants who specialize in regulatory, compliance, and reimbursement. RegDeskTM experts have experience at the following health authorities and consulting firms:
Frequently Asked Questions
What is RegDesk Peer?
RegDesk Peer is an expert-sourced and peer-reviewed method of getting in-depth insights and answers to all your regulatory questions through leading regulatory consultants.
Does RegDesk Peer support pharmaceutical companies?
Both medical device and pharmaceutical companies are supported by RegDesk Peer.
What is the difference between RegDesk Peer and regulatory consulting firms?
There is a significant difference between the two. Regulatory consulting firms provide a single opinion that you may have to verify further, as you may not have full visibility to the consultant providing the advice. It's like a black box that you feed significant time, money and proprietary information only to receive results that may not be actionable. This approach can be risky. Through RegDesk Peer, you eliminate the need to verify advice. You save significant time and costs by obtaining multiple validated opinions from local consultants with the right expertise.
How do you use Regdesk Peer?
All you need to do is specify your product, identify your target countries, and provide your questions.
How many consultants are engaged for each question?
You can specify the number of opinions you would like to receive. Most of our clients choose to engage three consultants per inquiry.
Do I get to select which consultants answer my question?
RegDesk Peer works seamlessly once you submit your questions. Our system selects the consultants that are best suited to answer your questions based on their location and domain expertise. You will have full visibility to the consultants who have contributed to your project.
How long will it take to get my answers?
Once you have submitted your inquiry, you can expect to receive answers within 2 – 3 weeks.
Will I receive information about the qualifications of the consultants answering my questions?
Absolutely. We believe in empowering our clients with transparency and insight. You will have access to the professional credentials of the consultants.
Would I have the opportunity to speak directly with the consultants?
If upon viewing your report you feel you would like to speak to the consultants, we can certainly make that happen.
How much does RegDesk Peer cost?
The pricing depends on the depth of your inquiry and the markets you've selected. Fill out the form below to receive a free quote.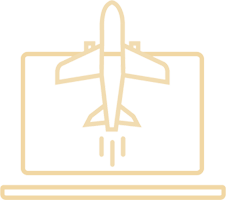 Speak to a RegDesk Expert today!