Benefits of Using RegDesk DashTM
Save time on back and forth with your regional teams while trying to collect regulatory intelligence
Beat your competition to market by preparing better applications for medical device registration faster
Track all of your product registrations globally with our state-of-the-art tracking tool
Eliminate disparate systems, spreadsheets, and tedious manual processes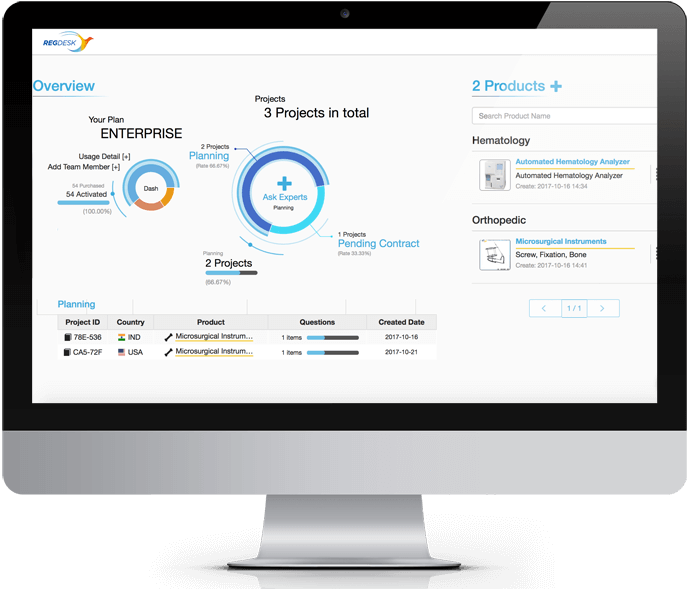 Frequently Asked Questions
What is RegDesk Dash?
RegDesk Dash is a smart, artificial intelligence-enabled medical device registration software that provides companies with a centralized tool to prepare dossiers faster, track the status of all products globally and access synthesized regulatory requirements for 60 markets.
Does RegDesk Dash support pharmaceutical companies?
RegDesk Dash currently supports medical device companies only. Fortunately, both medical device and pharmaceutical companies are supported by RegDesk Peer. Learn more about RegDesk Peer here.
How would I access RegDesk Dash?
The RegDesk platform is a completely web-based system. You can access RegDesk Dash by logging into your RegDesk dashboard.
Who updates the regulatory intelligence on the platform and how often is the information updated?
Data and Intelligence Analysts at RegDesk update the platform. When a local regulatory agency modifies or updates the requirements for your product, you will see the changes reflected on your dashboard.
Can I invite my team members to use the dashboard?
Yes, you can invite as many colleagues as you desire from across your organization. RegDesk Dash enables you to eliminate the use of spreadsheets and disparate systems and collaborate with your global team.
How much does RegDesk Dash cost?
Pricing depends on the package you select. Fill out the form below to receive a free quote.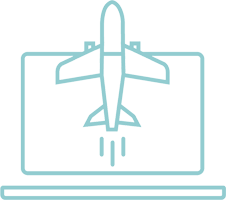 Speak to a RegDesk Expert today!